Viola da gamba
At the workshop you will find viola da gamba from my manufacture of the overcoat, to the viola da gamba bass 7 strings.
Several rates can be offered according to your request.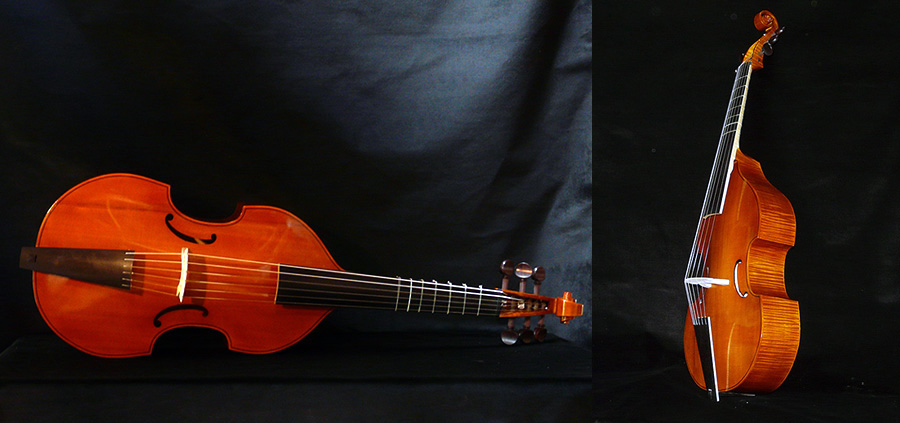 Small viola da gamba Low bass 60,5cm .
Manufacturing Paul Beley Luthier Franche Comté
Viola da gamba low bass 7 strings 68,5cm.
Manufacturing Atelier de Lutherie Paul Beley.