Since 1995 I've been based in Dasle, a village in the department of Doubs in France. In my workshop which is ideally situated in Franche Comte near Switzerland and the German border, a region well-known for its tone woods.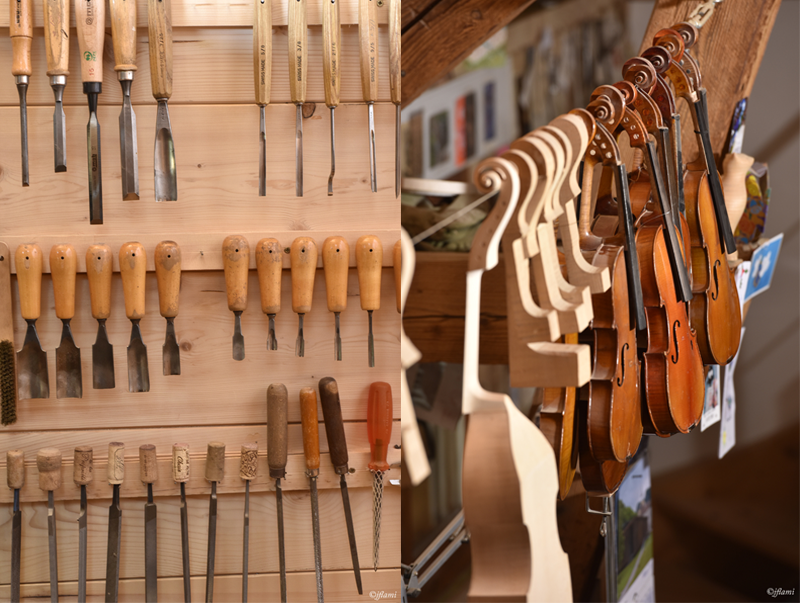 I select the best spruces and maples to make violins, violas, cellos and viols of all sizes. Musicians, parents or violin workshops come to me to have their instruments made. When I work as a subcontractor I make instruments based on my models or on drawings provided by my customers and I supply them in white, varnished or not, stringed or not.
I sell and repair period quartet instruments as well as bows. Of course violins, violas and cellos in all sizes can be rented at the workshop and a wide range of accessories (rosin, sets of strings, cases and covers, shoulder rests, tuning forks, digital tuners…) are available for sale.
Don't hesitate to come to my workshop to get what you need.